Gholdengo @ Life Orb
Ability: Good as Gold
Tera Type: Steel
EVs: 252 SpA / 4 SpD / 252 Spe
Timid Nature
IVs: 0 Atk
- Make It Rain
- Nasty Plot
- Dazzling Gleam
- Shadow Ball
Life Orb build, Dazzling gleam and Nasty Plot. Boosted defenses instead of max speed. I need a safe way to boost power w/o sacrificing HP or power. Dunno what else to say about it... Tera Steel for maximized Make it Rain damage.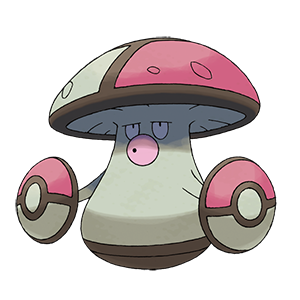 Amoonguss @ Sitrus Berry
Ability: Regenerator
Shiny: Yes
Tera Type: Water
EVs: 252 HP / 180 Def / 76 SpD
Bold Nature
IVs: 0 Atk
- Spore
- Clear Smog
- Pollen Puff
- Rage Powder
There for all around support. Rage Powder and Spore to annoy the opponent, and Pollen Puff to heal. I also switch around Toxic and Protect, depending on how I'm feeling that day (usually Protect). Pairs well with Grimm and Iron Hands, to Spore/Fake Out duo. Spore also helps Gholdengo set up. Bold and with
Regenerator
, with a sitrus berry to maximize bulkiness. Water Tera type for a defense move (tho I rarely do it).
Iron Hands @ Assault Vest
Ability: Quark Drive
Tera Type: Grass
EVs: 248 HP / 252 Atk / 8 SpD
Adamant Nature
- Fake Out
- Drain Punch
- Wild Charge
- Ice Punch
I have a lot of issues with Iron Hands. Bcz of it's terrible Sp.D, I need to put AV on it, but I wanted Booster Energy. Carries the usual build, Fake Out/ Wild Charge/ Drain Punch/ Protect. Brave with maxed HP. Grass tera for defense (I do
this
quite often!).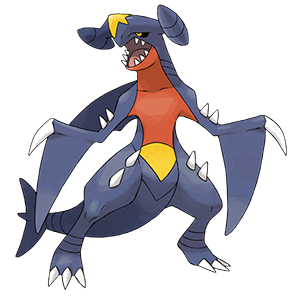 Garchomp (F) @ Lum Berry
Ability: Rough Skin
Shiny: Yes
Tera Type: Steel
EVs: 252 Atk / 4 SpD / 252 Spe
Adamant Nature
IVs: 0 SpA
- Earthquake
- Outrage
- Poison Jab
- Rock Slide
Adamant nature and is there to do damage. Earthquake/Outrage/Rock Slide, and I swap around Liquidation and Poison Jab. I gave her a Rocky Helmet to help with contact damage. Max Atk, and the rest is 80% Speed 20% SpD. Ground tera for mild defense and extra Earthquake damage, Steel for defense.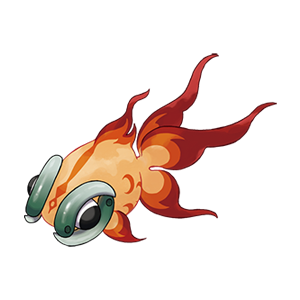 Chi-Yu @ Choice Scarf
Ability: Beads of Ruin
Tera Type: Fairy
EVs: 252 SpA / 4 SpD / 252 Spe
Modest Nature
IVs: 0 Atk
- Dark Pulse
- Fire Blast
- Heat Wave
- Tera Blast
Although I don't have this Pokemon in game, I've quickly grown fond of it.
Beads of Ruin
is so useful, and paired it with a C Scarf and I almost always attack first. Tera Fairy for defense and offensive pressure with Tera Blast. It also carries Heat Wave and Dark Pulse. Fire Blast, too, when I'm feeling lucky. Timid nature, of course. It's goal is to outspeed
everything
, including Iron Bundle.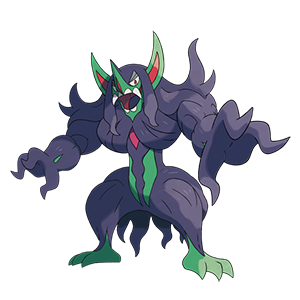 Grimmsnarl @ Light Clay
Ability: Prankster
Shiny: Yes
Tera Type: Steel
EVs: 252 HP / 252 Def / 4 SpD
Careful Nature
- Reflect
- Light Screen
- Fake Out
- Parting Shot
My usual lead, carrying a Light Clay Screen build. Also has Fake Out and Parting Shot to maximize the flinching. Careful, and with a max Defense instead of Special. Pairs well with literally anyone but Garchomp. Steel Tera type for defense (again, I never do this)
Last edited by a moderator: