I like to run monotype tournaments with my friends and I'm considered the best among them (I'm still not great), so to handicap myself (and to use my favourite type), I use the worst defensive typing in the entire game: Ice. This team went undefeated in the tournament it played in, but it still doesn't feel perfect, what can I do to improve it?
Here are the rules:
Monotype Teams
National Dex AG
No Legendaries/Mythicals
No Starters
No Paradox Forms
No Terastalization
And now, I introduce to you, the Cold Boys: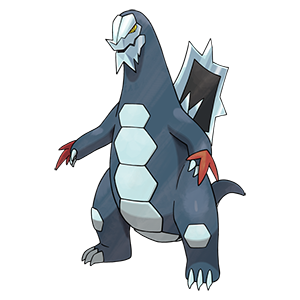 Arthur (Baxcalibur) (M) @ Leftovers
Ability: Thermal Exchange
Tera Type: Dragon
EVs: 252 Atk / 4 SpD / 252 Spe
Jolly Nature
- Dragon Dance
- Crunch
- Earthquake
- Brick Break
I included Baxcalibur to act as a dragon dance sweeper with coverage to check psychic, ghost, poison, and dark types. It has leftovers as it was originally meant to be an ice body defensive heal stall, but was changed to it's offensive build with thermal exchange at the last minute to counter the fire type player (who never ended up playing), but I decided I still needed to keep some survivability. I chose to avoid having glaive rush to preserve survivability, since the only thing dragon is super effective against is dragon, something that the rest of my team counters anyway. Brick Break is there to check dark types, as well as to clear screens, which are very popular in the group I play with.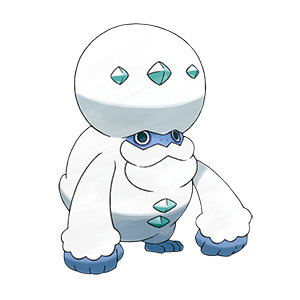 Big Man (Darmanitan-Galar) (M) @ Salac Berry
Ability: Zen Mode
Tera Type: Ice
EVs: 4 HP / 252 Atk / 252 Spe
Jolly Nature
- Belly Drum
- Substitute
- Icicle Crash
- Fire Punch
Big Man has become kind of an icon in the group I play with. He's like the mascot of my whole team, and is the thing everybody fears to play against, I had to include him! Darmanitan is an extremely circumstantial, but powerful sweeper, I think I picked him because he's good, but also because he's given me great success in the past. The raw power provided by belly drum + salac berry can end entire teams with the right setup, which can be made easier to pull off by switching in on aurora veil and snow after alolan ninetales has put the opponent to sleep. Icicle crash is an amazing move with STAB, but the 90% accuracy has bitten me in the ass before, and fire punch is a necessary fire STAB move to check steel types, as well as a great option to use when I don't want to risk missing icicle crash.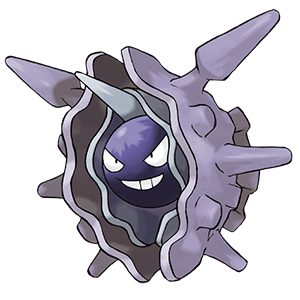 Sheldon (Cloyster) (M) @ Focus Sash
Ability: Skill Link
Shiny: Yes
Tera Type: Water
EVs: 252 Atk / 4 SpD / 252 Spe
Jolly Nature
- Icicle Spear
- Shell Smash
- Razor Shell
- Rapid Spin
Cloyster has the potential to act as a defensive rapid spin, but also with skill link and shell smash can sweep any pokemon that doesn't resist ice. I chose to use razor shell instead of rock blast to check rock and steel types, which icicle spear isn't very effective against. I chose to use focus sash over white herb in order to guarantee a shell smash so I can switch in to pokemon that would usually outspeed or otherwise one-shot cloyster, as well as giving me the option for a free rapid spin instead of using defog.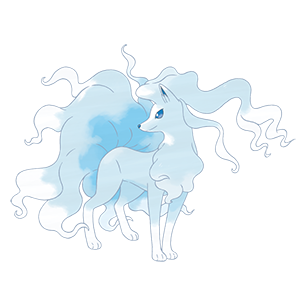 Kitsune (Ninetales-Alola) @ Light Clay
Ability: Snow Warning
Shiny: Yes
Tera Type: Ice
EVs: 252 HP / 4 SpA / 252 Spe
Timid Nature
IVs: 0 Atk
- Aurora Veil
- Freeze-Dry
- Hypnosis
- Moonblast
Kitsune is my opener more often or not, if I'm not trying to predict and check somebody else's starting pokemon, then I'm using Kitsune. Opening with snow and aurora veil is extremely powerful on a team that's built of solely ice types, increasing the type's defensive viability by a ton. My preferred opening is to use Kitsune, use aurora veil, and then use hypnosis until the opponent's sleeping, then either switch into Big Man to set up and sweep, or switch into Mamoswine and set up rocks if I know they have nothing that can rapid spin or defog. Having a special attacker is nice too, the ability to have freeze-dry to counter water types and moonblast to check fighting and dark types and overall being able to check physically defensive pokemon is immensely valuable to the team.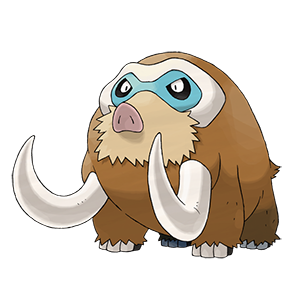 Snuffleupagus (Mamoswine) @ Life Orb
Ability: Thick Fat
Tera Type: Ice
EVs: 252 Atk / 4 SpD / 252 Spe
Adamant Nature
- Icicle Crash
- Ice Shard
- Earthquake
- Stealth Rock
Mamoswine is one of my favourite pokemon ever, and swinub
is
my favourite pokemon ever, so combine that with being a generally useful way to check poison and fire types, as well as being able to set stealth rock and use a powerful STAB ice shard and I had to include it. Life orb mamoswine with earthquake gives me the ability to OHKO fire, rock, and steel types, which are very commonly used counters to ice types, providing me with an amazing coverage STAB move which takes down a lot of pokemon that could otherwise easily sweep my team. Thick fat is a great ability which allows me to switch into fire types which could OHKO any other member of the team (other than cloyster, but I need a safer switch into cloyster to set up shell smash, or keep the focus sash to clear hazards)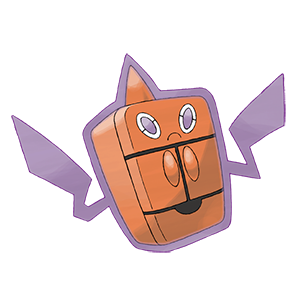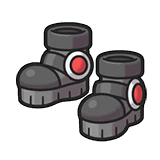 frij (Rotom-Frost) @ Heavy-Duty Boots
Ability: Levitate
Tera Type: Electric
EVs: 252 SpA / 4 SpD / 252 Spe
Timid Nature
IVs: 0 Atk
- Blizzard
- Volt Switch
- Defog
- Shadow Ball
Frij is a much safer switch in than cloyster to remove hazards from my side if I haven't set my stealth rocks or have an aurora veil up. Defog also gives me a way to completely nullify the psychic type user's psychic terrain/expanding force team. Having volt switch to quickly escape and also to check water types is very useful to a team that otherwise struggles with water types. Having Shadow Ball and a 100% accurate blizzard with snow is also very useful as a check to physically defensive pokemon that can't be dealt with by Kitsune.
Last edited by a moderator: